EDISS offers three choices for the second-year specialization track. Students can spend the second year either in Sweden, Italy or Spain. In this blog post, we get to know the Spanish University of the Balearic Islands a bit better.
---
University of the Balearic Islands (UIB) has a renowned reputation as it ranks among the top five Spanish universities for innovation, technological development and research quality. The UIB campus, where EDISS students start their second-year studies, is located in Palma, which is the capital of the Spanish island of Majorca. The campus is located at the foot of the Tramuntana mountains, which is an area declared an UNESCO World Heritage Site. The university is easily reached from the city center by bicycle as a bicycle lane leads to the campus, and the campus is also close to the sand beaches of the island.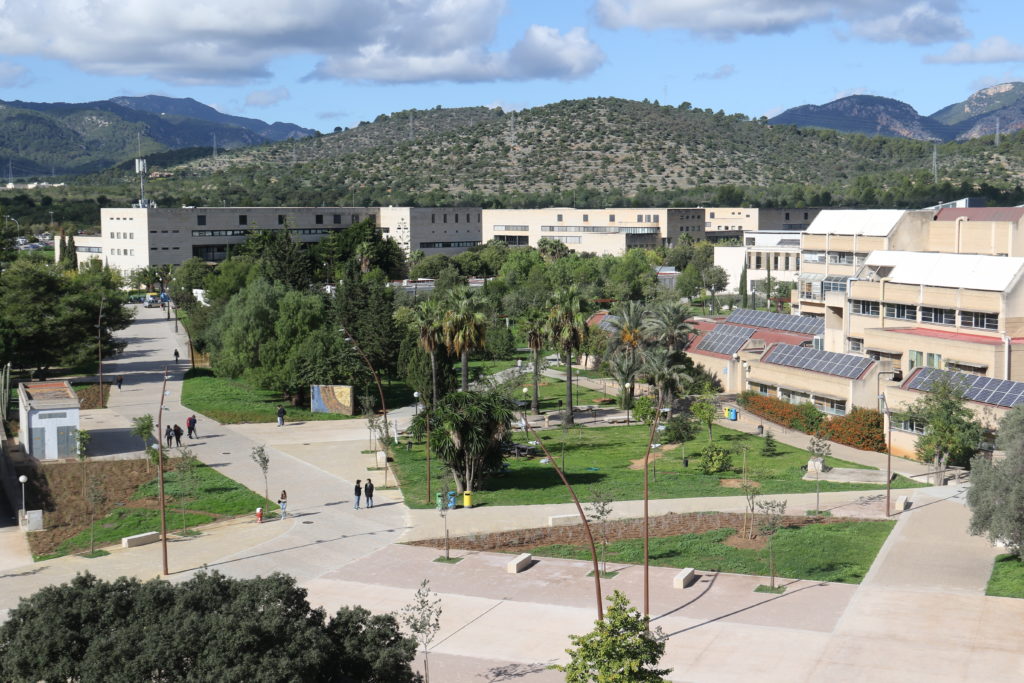 At UIB, EDISS students follow the specialization track of Computer Vision and Intelligent Systems. All students will take Computer Vision courses (such as medical image processing, computer vision and 3-D reconstruction), learn about storage and data recovery and and gain knowledge in research management and methodology. In addition, students will be able to choose other specialization courses e.g. in human-computer interactions, autonomous smart robots or automatic learning. More information on the course contents is available on the EDISS course catalogue.
The university is compact in size and this allows a closer direct contact between the students and staff at UIB. Even though all the courses in the EDISS programme are offered in English, at UIB courses are even taught in Catalan, and not only in Spanish. As a matter of fact, the language service at the university does offer beginner courses in Catalan for international students that might want to learn the basics of the language.
The city of Palma has an average temperature of 18 °C and it has a lot of cultural, gastronomical, sporting and leisure options. The city has many cultural buildings such as the Bellver Castle, the Almudaina Palace and the Gothic Cathedral and it can well be explored by walking (the city offers suggested itineraries for cultural routes!). The typical foods of Majorca are made from Mediterranean ingredients such as Majorcan almonds, olives, oil and sausage (sobrasada). Good leisure options include hiking the Tramuntana mountains, cycling around the city, sailing or visiting the many beaches of the city.