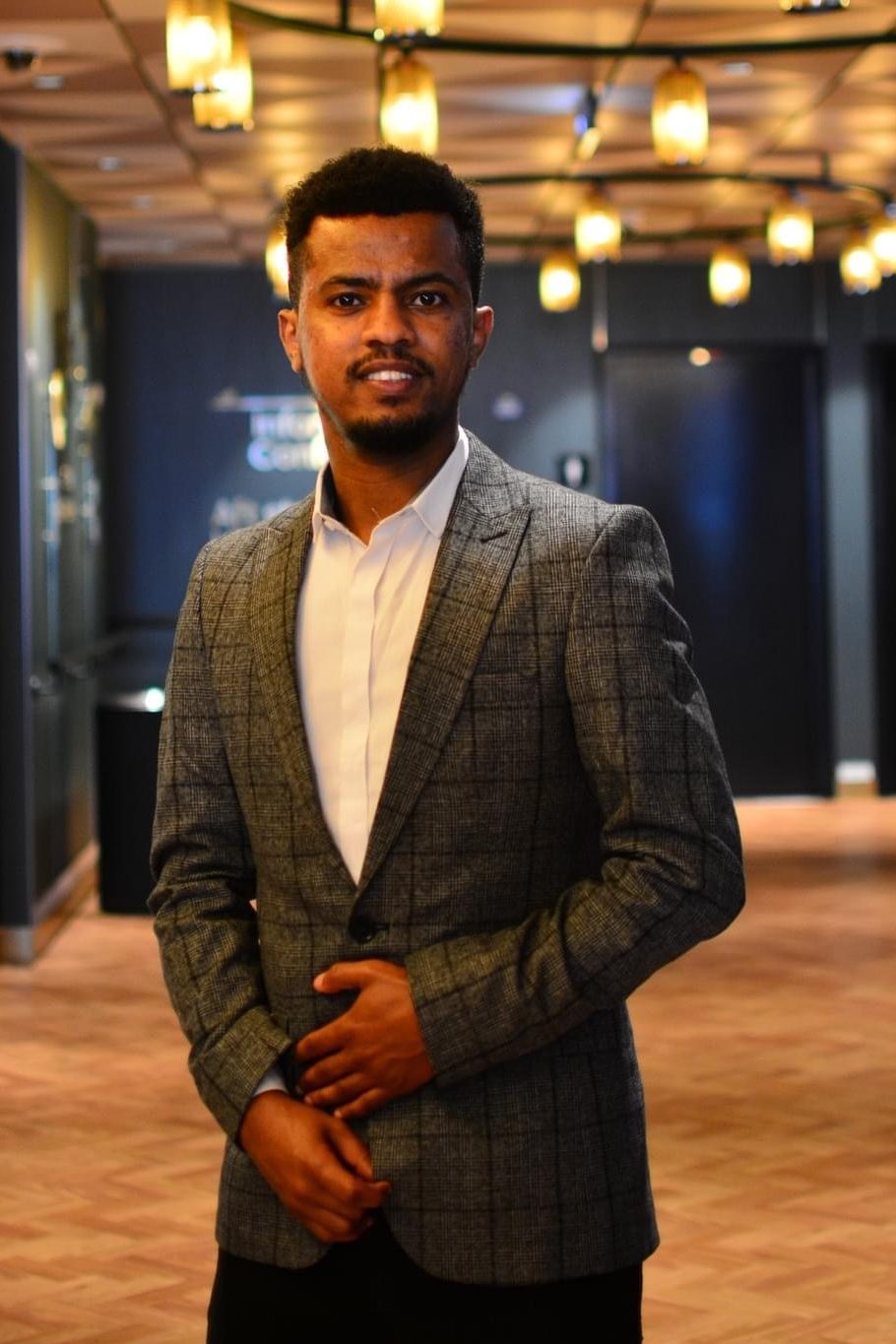 Henok Birru is a 2nd year student in the EDISS Programme. He was interviewed in May when still studying at Åbo Akademi University, this year Henok continued his studies at Mälardalen University.  
Why did you choose to apply for the EDISS-program?
In the ERASMUS Mundus Scholarship program, we can choose more than one program, but I have only applied for EDISS because I was impressed by its description and profile. The two main reasons that I have decided to apply for EDISS are firstly: I wanted to obtain the international experience and meet different people from around the world. Studying abroad with ERASMUS gives you an opportunity to improve communication, language, intercultural communication and software skills which are highly valued by future employers. The second reason which is particularly related to EDISS is its objective and its curriculum design.
Now that you are here, how would you describe EDISS, what is it about and what have you learned so far?
EDISS intends to blend software-engineering with data-science, to produce data-intelligent software systems so to engineers like me, who want to add data-science and machine-learning into their skillset, EDISS is obviously the place to go and that's why I chose EDISS and lucky I got accepted.
What were your expectations and has the program met them?
When I applied for the EDISS program, my expectations were to get a better learning-environment. A place where I can practice and do different projects and research either individually or in teams that would help me to grow my career. My other expectations were to meet different people from around the world and to be exposed to the international community. The program achieves all my expectations and I'm enjoying every bit of the experience here.
How has the financing worked for you?
Studying in a high-level institution would be expensive and unaffordable for me. Thanks to ERASMUS Mundus, since it's my dream to come here and study, now I'm getting a full scholarship and the scholarship covers all the tuition fees, the installation costs, as well as the travel cost and the monthly payment for housing among other things. I am grateful that I don't have to stress about the money and can fully focus on my studies.
What do you think about studying in Finland, what has it been like?
Finland has a world-leading higher educational system and as we know, Finland has been chosen as the happiest country in the world multiple times. Many innovations have been created in Finland, for example the most secure operating system in the world Linux, and companies like Nokia. Finland is very attractive for students and I myself have witnessed that the academic institution gives an opportunity for the students to be innovative and research-oriented. It's been a nice experience.
What have you been doing outside of your studies in Finland?
Outside of studies, I have been doing some social activities with my friends and I've been traveling around, both in Finland and in Europe generally, with my fellow students. I have participated in different happenings which are organized for the students. There are also many hackathons in Finland, for example the Nokia student hackathon, which is big, that I have participated in.
Thoughts about the Winter school, internship, and your upcoming exchange year?
One of the things that make EDISS different form the other programs is that it has these experiences like the Winter School and internships that we cannot find in other programs. The Winter School happens during the second semester of each academic year, and it's an opportunity to meet different people from different intakes. This year the Winter School was in Palma, Spain, and it was a great experience full of social and academic activities which I really enjoyed. I got to learn from my seniors who are data students as well as experience with my fellow students. We have had many hackathons and other academic activities as well as the social activities like hiking for example. The winter School is a nice opportunity to be motivated to pursue the studies in the future as well.
Internship is another interesting part of the program which is compulsory and usually conducted in the summer. It's quite interesting and challenging to look for job-vacancies, applying for jobs in companies, conducting interviews as well as waiting for offers. However, I am happy that I got accepted to Nokia, and I will join the company for this summer for my internship and hopefully I will have more experience after the end of the internship.
After the internship, the exchange year will begin. Since EDISS is a double master's degree program, we do our studies in two different countries so we will go to another country and pursue our second academic year of studies. It's sad that our group will separate as not everyone choses the same university, but it's also a good experience. I will go to Sweden and study my second academic year in Mälardalen University.
What are your future plans?
My future plan, and one of my goals, is to be a senior full stock software engineer, who has software-engineering background, incorporated with data-science and machine learning, and capable of building data-intensive products. This program is very practice-oriented, so it helps me to achieve my goal in the future.
Last updated on 17 November 2023