The EDISS team is excited to welcome our admitted students for our first intake of 2021!
As an Erasmus Mundus programme, one of our main strengths lies in our interculturality. We do not only offer to experience living in 2 different countries over the course of the degree, but also give opportunities to get deeply acquainted with the culture and people of these countries. Our students will thus benefit from shared classes with the students of our partner universities. And maybe most importantly, our admitted students come from all over the world, as you can see on the map above!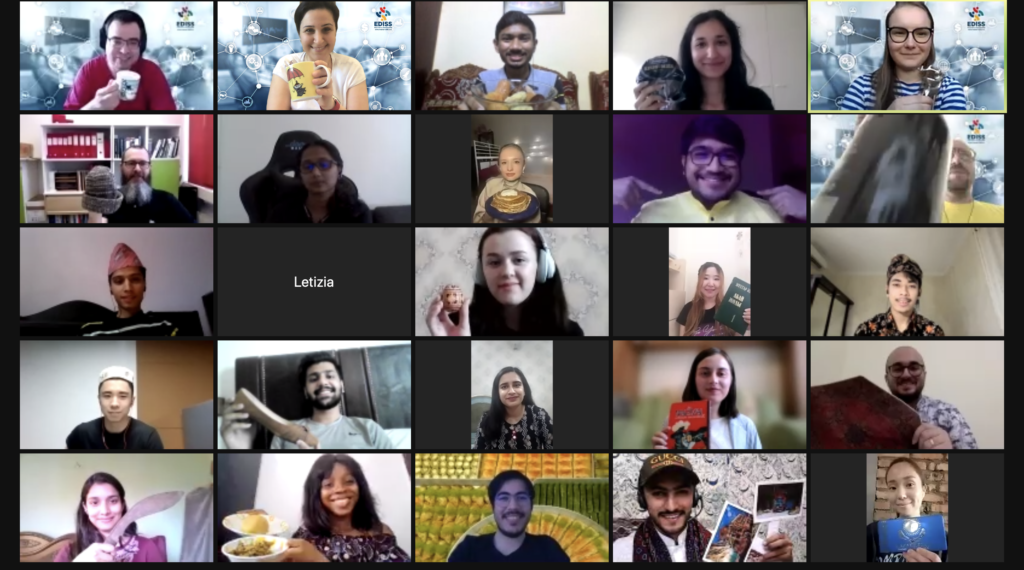 In the last Zoom meeting with our admitted students, we learned about each student's culture through a symbolic item. This way we got to know each other a bit better already. The experience was very enriching as it brought light to some traditions that most of us were not familiar with beforehand. Getting to know other cultures is indeed very rewarding in many aspects. On the professional side, it is a huge asset to get an understanding of different cultures as our world grows more international and multicultural. Similarly, learning about different values and hearing stories from other cultures is certainly a way to broaden and enrich our lives!
Here are some examples of the items that were presented in the meeting!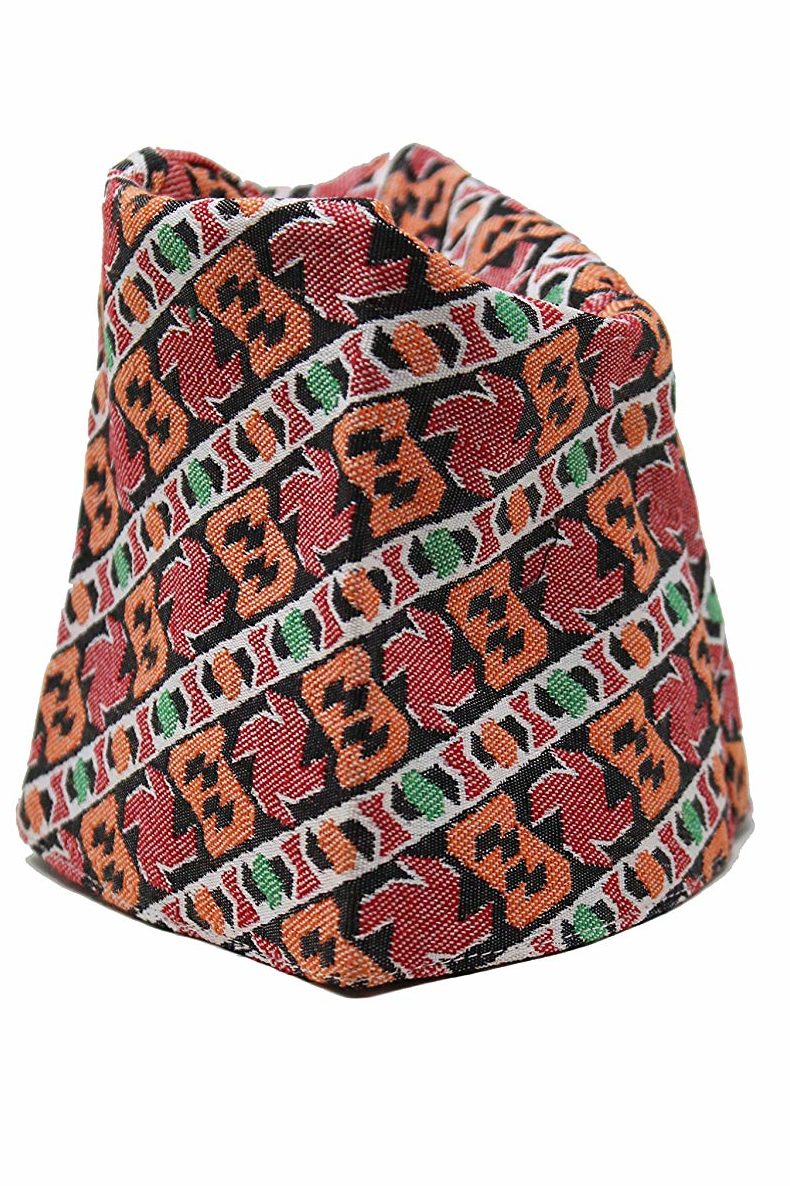 "Dhaka Topi literally translates as "headgear made of Dhaka cloth," a quality cotton material that was formerly exclusively imported from Dhaka, Bangladesh's capital. The peculiar shape of the headgear symbolizes the tall-standing Mount Everest and the Gurkha pride. It gained popularity during the time of King Mahendra, who reigned from 1955 to 1972 and made wearing a Dhaka topi essential for official passport and document pictures. While the headgear no longer dominates Nepalese fashion as it used to decades ago, people commonly wear it during traditional ceremonies like weddings and funerals. Also, you can see the older generation still rocking it as their daily headgear. It is also given away as gifts during the festivals of Dashain and Tihar or as a token of love to foreigners." – Ashish, Kathmandu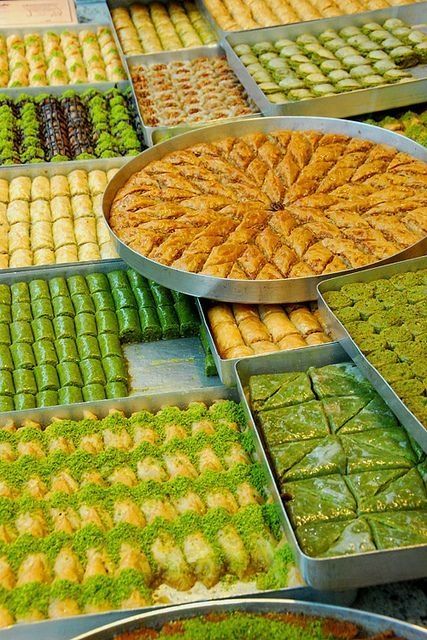 "Gastronomy in Gaziantep is in different level and it is included in UNESCO World Heritage List. One of the most famous dessert we have is "Baklava". It is exported to many countries from Gaziantep and if you have not tried you definitely should." – Melih, Gaziantep.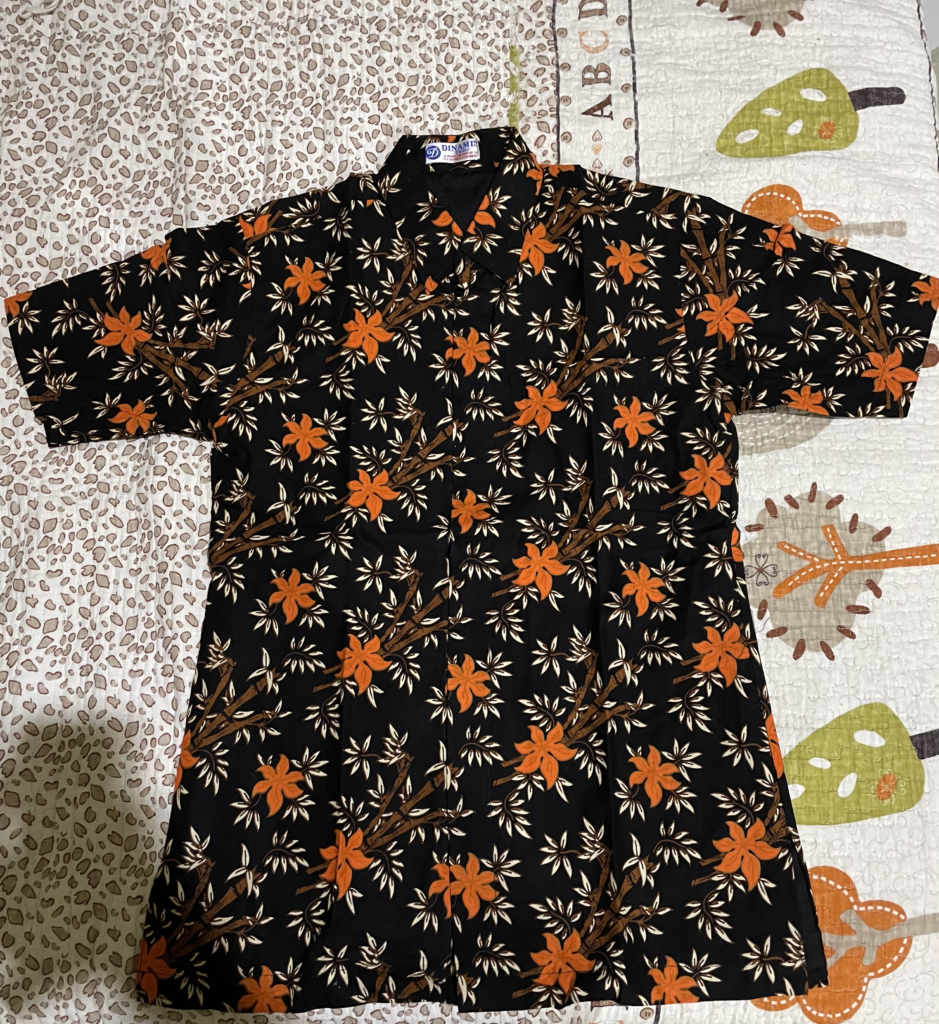 "Batik clothes are the preferred as a national characteristic of Indonesian people because it is easier to show and has a long history way back into the 12th-13th century. Batik patterns has its own meaning depending on the creator of course, but usually it also shows the characteristic of which part of Indonesia the batik is from. For example, a Batik from Cirebon (a city in Indonesia) will mostly has a cloudy pattern while Batik from Yogyakarta will have square patterns." – Refo, Bogor
At EDISS, we offer a non-discriminatory and safe, inclusive environment for all. We are happy to have a balanced gender distribution among our admitted students for our 2021 intake.
Last updated on 11 June 2021